Once upon a time, AFROSCOPE—the award-winning artist and social entrepreneur—
set off on a life-long quest to help
decolonize imagination
and make the world a cooler place to be,
by creating work that stimulates afro-consciousness, self-efficacy, and mindfulness.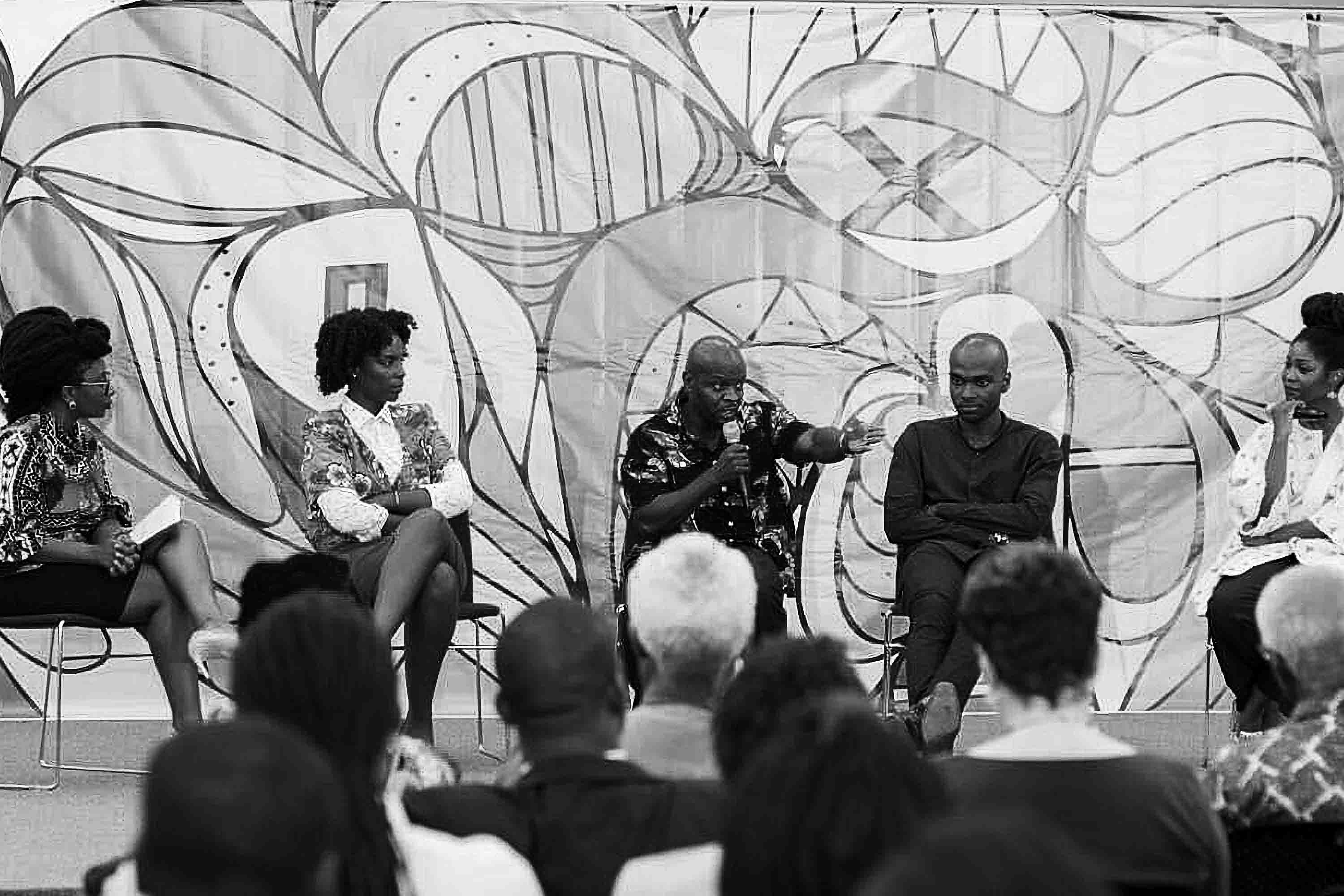 Dedicated to this cause, AFROSCOPE has been led down several rabbit holes including:
exhibiting work at the Venice Biennale, cofounding Cocoa360, House of Stole, AI 4 Afrika and Small Hype,
and collaborating with Apple, Adobe Inc., Nubuke Foundation, Public Enemy, Chance the Rapper, Amaarae, MTV, Kobalt Music and several others.
Today, AFROSCOPE still works to help develop and sustain creative and artisanal culture in Ghana and across Africa.
Join in on this quest by supporting work and collecting art by AFROSCOPE.